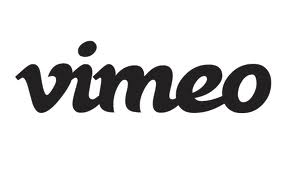 Welcome to the third installment in our five part series and our quest to discover which social video network is best for your brand. As we mentioned previously, you may have noticed a plethora of social video networks popping up around the web and in smartphone apps. Under the spotlight this week: Vimeo
We've gone out and researched five of the most popular social video networks so that you don't have to. For those who have just joined us, we previously examined both Keek and Vine.  This week though, it's all about Vimeo.
Founded by a group of film-makers in November 2004, Vimeo was developed as a place for creative professionals to showcase their work and also share personal moments from their everyday lives. Since it was founded, Vimeo has grown exponentially. Today, millions of people around the world use Vimeo to display their portfolio on this aesthetically beautiful, social video network.
How Does it Work?
The way that Vimeo works is pretty similar to YouTube. You sign up (for a free or paid account) and then simply upload your video, filling in the necessary description boxes, adding tags and labelling it under a category.
The feature-set of Vimeo is a clear reflection of its film-maker background. Vimeo allows you to make your videos private on vimeo.com whilst giving you the the ability to embed your video on your website. It gives you control over your videos, allowing you to use Vimeo as a streaming – technology solution to your website and/or you can also publish your video on Vimeo to capitalise on the social features of the network that allow other users to share and comment on them.
A fairly unique feature is a powerful accreditation system that allows video owners to upload a video and tag other Vimeo users in the video description, giving full credit for other peoples roles in the creation of the video, making the video available on their profile too.
You can search Vimeo for new videos to watch by either using the search box or the categories page. Vimeo makes it easy for you to find new people to follow by having features such as Staff Picks – showcasing the very best videos on the network and also Couch Mode where videos are randomly selected for you to watch one after another.
Who Uses it?
Vimeo is largely used by creative professionals from the film, music and advertising industries. It's a place where freelancers, agencies and companies can display their work, get inspiration or look to source talent to work with in future.
What Does it Look Like?
Pros
Vimeo is available on more devices than you can shake a stick at. Viewers can watch your videos on Vimeo via games consoles, connected TV's, smartphone apps, a desktop website and through a variety of web apps including one for Windows 8.
Vimeo is not only a great place to share videos you've made, but it's also great for helping you create them in the first place. The Vimeo Video School teaches you all the necessities on how to make a compelling video.
Not got a sound track for your video? Never fear because Vimeo gives you access to a Music Store where you can either enhance the music you have, buy a track that you like or create custom tracks that fit perfectly to your video by using SmartSound.
What if you don't even have a video? Well you're still in the right place on Vimeo. It's choc – full of amazing and inspiring video creativity. But, if you're still stumped then you can try looking in the Creative Commons section for video uploads from other users that have given permission for their videos to be used for a variety of purposes. Getty Images recently showed how re-purposed video can create a strong and emotional story.
Access to advanced analytics (if you pay to become a Pro Member). In the analytics/statistics section you can see how many Plays, Loads, Finishes and Embed Loads your videos have had and where (geographically) those views came from. You can also see the URLs where your videos have been embedded and which of them are generating the most views.
Add beautiful filters to your video – you didn't really think Instagram was the first to offer this did you?
The Feed Manager tool easily allows you to customise the information you see in your home feed.
Viewers can share your video onto social networks like Facebook, Twitter, Google+ and Reddit. They can also comment on your video and add it to their personal playlists on their profile.
The Tip Jar feature allows you to gain monetary tips from viewers who like your video.
The Watch Later feature easily allows viewers to store your video to watch at another time.
The Categories page easily allows users to find new people to follow and videos to watch – increasing the opportunity of your video being viewed.
Easily upload videos and tag people that have worked on the that video with you, making team collaboration easier and simpler.
Pro Members can customise their Vimeo player with their own logos and brand colours for a more professional, bespoke look.
Cons
If you want access to the best features then you're going to have to have to pay for them by becoming a Vimeo Plus or Vimeo Pro member.
Vimeo can be a little overwhelming if you're a beginner at this and it's easy to lose focus in the abundance of features available.
Vimeo is not typically a place to show your video to the end consumer, it's a place to showcase videos in the hope of gaining more work projects. So, think of it like this, if your brand is a product like Coca Cola for example, you won't need a Vimeo profile. But if you have produced a video for Cola Cola then you need a profile for yourself because you are the brand.
There is the slight sense that Vimeo is trying to do more than it needs. The mixture of everyday videos combined with professional showcases affects the atmosphere of the site and you're not really sure what you're going to get when you play a video.
As you can see Vimeo has a lot of Pros compared to the Cons, but when you see that it is packed with so many amazing features, it's pretty difficult to discount the efforts that have gone into creating such an exceptional service.
Which Types of Brands Could Vimeo Work Best For?
Vimeo is predominantly a place for artistic professionals so it would be more effective network for creative agencies and freelancers including animators, artists, graphic designers, sound designers, film-makers and producers who want to get their work seen by others to develop recognition and increase the number of people opting to hire them. If your brand is all about creativity and you're involved with creating videos, movies or music then Vimeo is the place for you.
However, if you're a freelance animator and you want end consumers to see your work as well as potential clients; it would be in your favour to use two social video networks – Vimeo and YouTube. YouTube can help to get your video ranked by search engines which can potentially get you more views and help to build a buzz around your video. Vimeo on the other hand, will serve to increase your industry profile and recognition.
So that's all for now on Vimeo. We hope you enjoyed reading and that you picked up a great tip or two. Don't forget to leave us a comment to tell us if you have or will be trying Vimeo – or what you use instead!