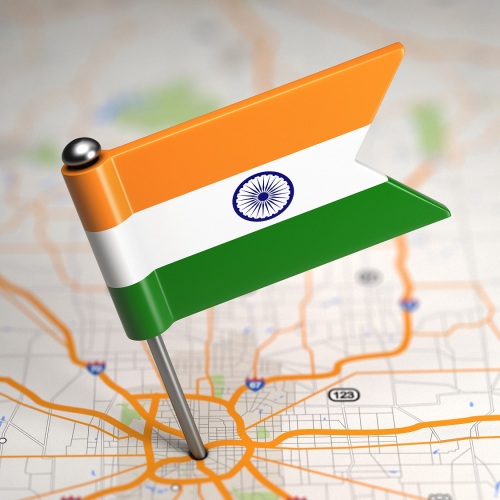 A joint study conducted by the Internet And Mobile Association of India (IAMAI) and the Indian Market Research Bureau (IMRB) has found staggering growth in the Indian mobile advertising market. According to figures, video and mobile marketing shares have doubled within the last two years.
Over the past five years India has rapidly developed its internet architecture, cementing it's position as one of the fastest developing countries for internet consumption. So much so that a a study released by Morgan Stanley earlier this year has estimated that India will be the global leader of internet consumption in 2018.
Figures released estimate spending on digital marketing within India in 2014 to be around US$458.33 million, a 22% rise on 2012. The Digital Advertising in India report expects the year-on-year trend to continue with a 30% rise over the next year. That would be a total market value of US$562.5 million.
A huge proponent of the market's continual growth is significant advances in video and mobile advertising. Both formats have shown significant rises in spending in comparison to other areas. As shown in the graph below, they've doubled in market share since 2012. Bear in mind that overall online advertising spending was also rising in this time. With this in consideration, video marketing has seen its expenditure double in two years. 51% more money was spent on video in 2014 than in 2012. Likewise, mobile came very close to doing the same – mobile ad spending has gone up 46%.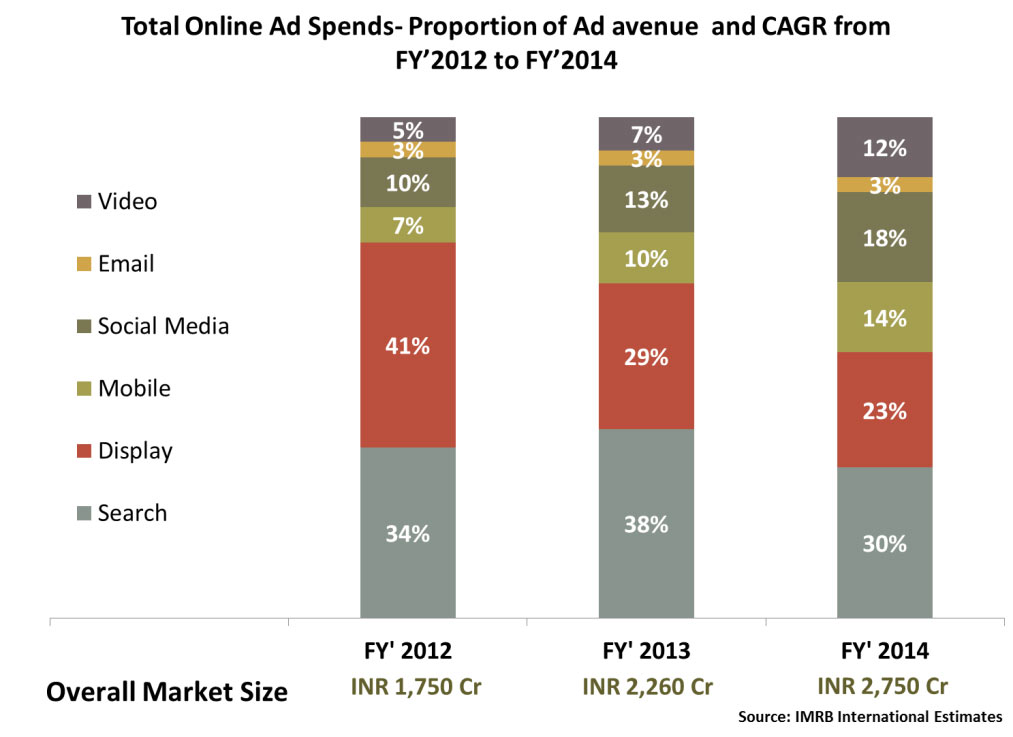 Mobile advertising is expected to see a further 56% rise in 2015. For other areas, this means a sizeable downsize. Display advertising, for instance, is seeing less and less action as its more creative counterparts take the lead. Display marketing has seen continual decreases in spending since 2012.
So, what's causing these rises in mobile and video? Much of it has to do with smart phone and internet accessibility. Around 90% of the Indian population now owns a mobile phone and smart phone prices have being seeing steady drops in price. While the average cost of an internet compatible phone was near US$200, it's now down to around $50. Likewise, internet packages are becoming increasingly cheaper. A 2GB 3G packet cost around USD$12 in January this year… but by June a 2GB 3G package cost closer to USD$7. Texts and megabyte usage are mere cents.
For many Indian households this can make a crucial difference to getting connected. Before the advent of mobile internet connectivity, access meant purchasing a computer. Mobile circumnavigates the expensive start-up costs of the past and provides the ability to purchase data as desired, instead of paying for a constant connection. Many consumers are taking up the switch, creating an entirely new audience that wasn't available to marketers before.
With the current market forecast pointing only towards more mobile traffic and the country far from smart phone saturation point, growth is unlikely to stagnate for decades. Current guesses look at 500 million internet users in 2018, a far cry from India's estimated 1.2billion population.