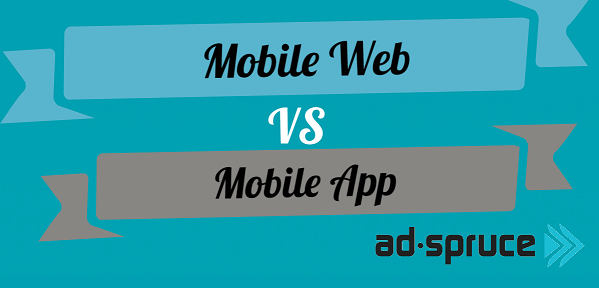 The mobile web vs. mobile app debate is one that has been discussed by digital marketers since mobile marketing has begun.
If you look at mobile app research in a certain light, then you would be quite right to think that mobile app is winning. Research from Flurry in September 2015 stated that 90% of time on mobile is spent on apps (Flurry, 2015) and ComScore also conducted research in September of last year which presented mobile apps in favour.
A closer look at the statistics tell a different story. Morgan Stanley, a US-based financial services firm, counteracted ComScore's research with a study which greatly highlights the role of mobile web usage. Morgan Stanley's research shows that mobile browser audiences are in fact two times larger than app audiences and have grown 1.2 times faster over the past three years. They also found that most publishers will see the majority of their mobile traffic coming from mobile web browsers rather than apps, mainly through consumers being so selective about what apps they download.
Only 12 out of 50 of the top websites globally have app traffic larger than browser traffic, which include the likes of Snapchat, Twitter, Pandora and Instagram. This means that 38 of the top mobile websites see the majority of their traffic coming from mobile browsers, according to a startling piece of research from Morgan Stanley that has been kept under the radar.
It's important to remember that both the mobile web and app have their own benefits. The mobile web is an extremely powerful channel in that it is a lot more accessible than an app due to the ability to search for information and browse multiple web pages in one session. Apps, on the other hand, require to be downloaded. Due to limited phone storage, there can only be a finite number of apps downloaded on a mobile device. Priority is often given to well-known, trusted brands which have a purpose to the user, such as email apps, weather apps, social messaging apps and social media.
 Mobile web use is huge, much against popular belief, especially due to improving connection speeds and higher smartphone adoption across the world. Check out the infographic below and make your mind up for yourself on who is the winner…
To find out more about how AdSpruce can help with your mobile advertising strategies, contact our sales team on sales@adspruce.com or visit the website. Follow us on Facebook, Twitter and LinkedIn to get up-to-date industry news and updates.