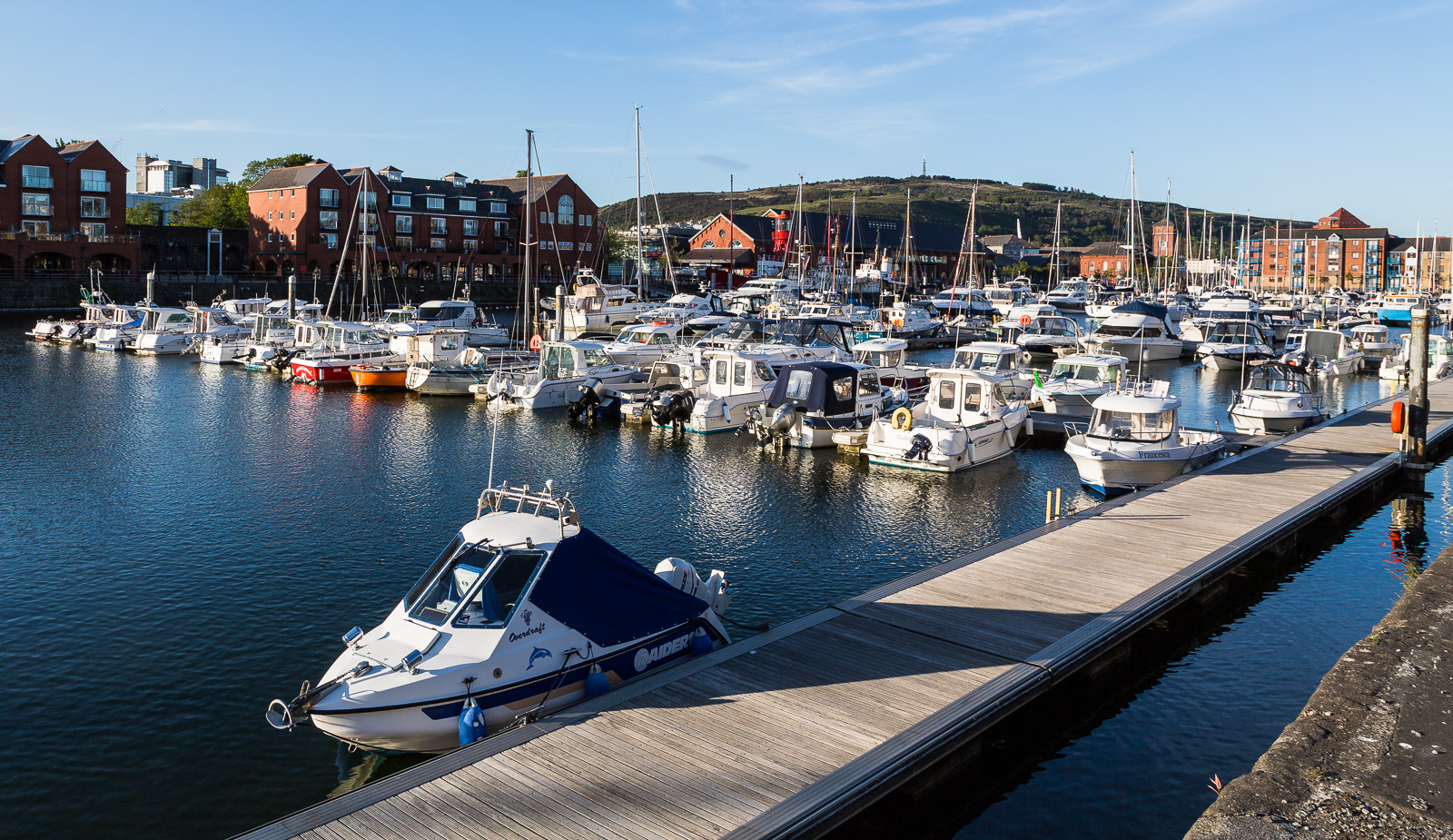 AdSpruce is a global company with a large majority of our business coming from beautiful places across the world such as Asia, the Unite States and Singapore! Despite having an office in London, the majority of the AdSpruce team are based in South Wales.
You're probably thinking why would a technology company base itself in such a small country within the United Kingdom? Well, you'd be surprised to find out that South Wales is actually one of the UK's fastest growing tech clusters (SmartWork,2015)! You may also think that being based in such a small country, we don't experience the beauty and culture that the countries do where we do business! We'd like to correct you there. Wales has a lot to offer and is a really beautiful country…
Llyn Padarn, Gwynedd.
There are some pretty inspiring places with stunning scenery…
Laugharne, South Wales
It doesn't rain all the time much against popular belief…
Tenby, West Wales
and we have some of the best beaches to enjoy through the summer months…
And they're not just any old beaches. We have some of the best beaches in the world!
Rhossili, The Gower. Voted the 9th best beach in the world and only 20 minutes away from the AdSpruce office!!
Not only can you enjoy the amazing beaches, but you can explore the hundreds of castles with extraordinary history all over the country…
Rhuddlan Castle, Denbighshire
Like this gothic castle based less than an hour away from our offices.
We have some pretty awesome cities too. Our capital city, Cardiff, has been voted one of the best cities to live in Europe and the best place to live in whole of the UK!
Cardiff Bay at night, Glamorgan
Who wouldn't want to live in a city that has a massive castle in the centre?
Cardiff City Centre, St Marys Street, Glamorgan
We also have some delicious local delicacies…
Welsh cakes, a tasty cake traditionally griddled over a stove. Yum!
and we also have some of the best watering holes. The Welsh are known for enjoying a drink down the pub, so it's not difficult to find a friendly pub…
A traditional local pub, Caernarfon, North Wales.
We also have a lot of wildlife, Wales is not just full of sheep!
With so much beautiful coastline, the activities you can do are endless…
Surfers on Llangennith Beach, Gower, South Wales
With some of the best beaches in the world, you can surf, wind-sail, skydive, paraglide and much, much more
Freshwater West Beach, Pembrokeshire. Hosts the Welsh National Surfing Championships.
 We have some really pretty buildings…
 Portmeirion, North Wales.
and some are really inspiring…
Wales Millennium Centre, Cardiff Bay
Tenby harbour is known to be one of the most photographed harbour towns in the UK!
Sunset over Tenby, Pembrokeshire
There are plenty of fun things to do from festivals to music concerts and fun days out for the family!
Green Man Festival, Brecon Beacons.
And to top it all off, the AdSpruce offices are right next to all this…
That is the AdSpruce office right there!
So you must have gathered that Wales is a pretty awesome and stunning place as well as being the UK's fastest growing technology sector. We must have given you pretty good reason to visit us here in Swansea, as you can see we are right by the sea! To find out more about how AdSpruce can help your business click HERE or you can visit our Facebook, Twitter or Google+ to reach us. We are also attending ad:tech New Delhi on the 19th and 20th of March 2015 – if you want to arrange a meeting then just email sales@adspruce.com!