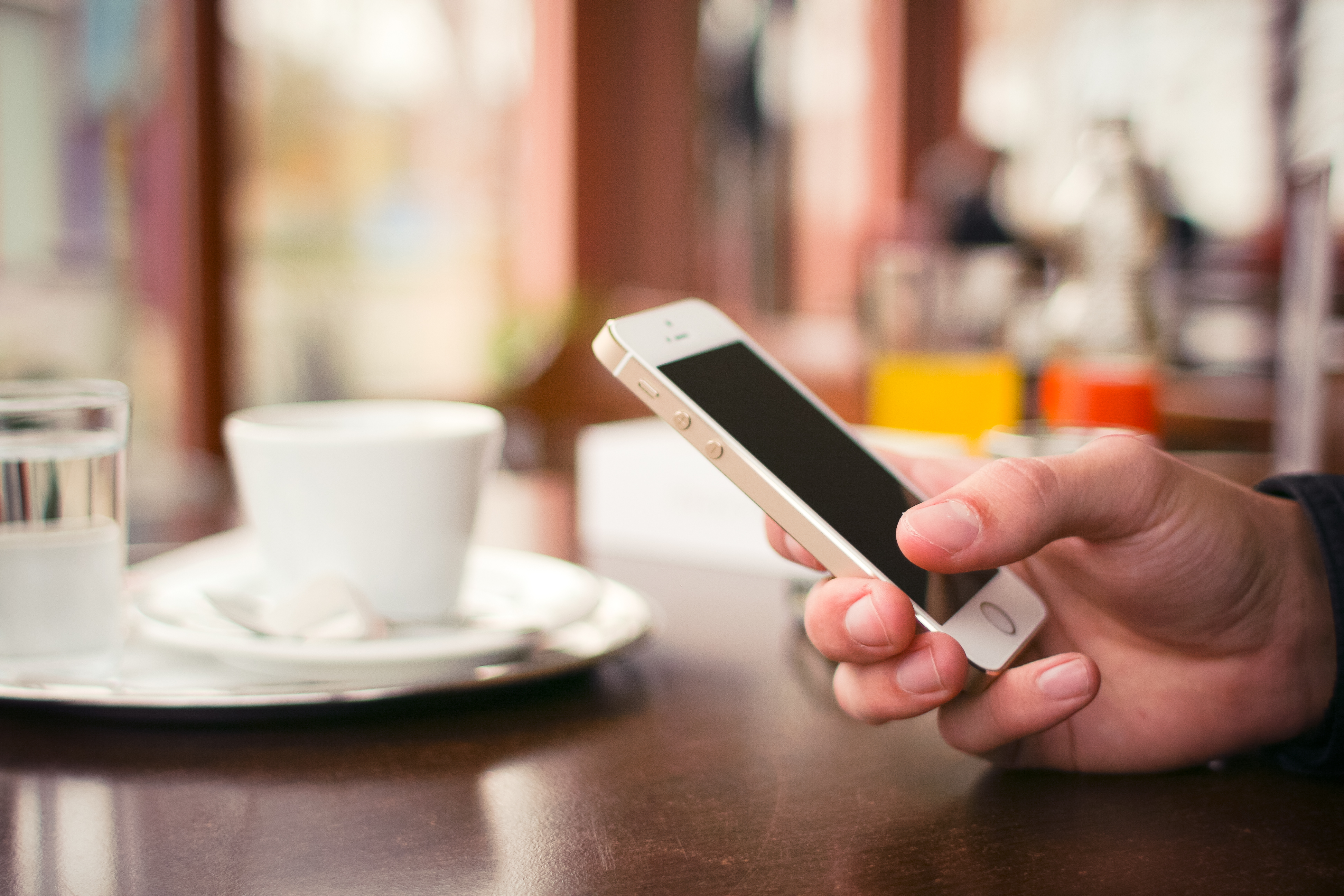 Mobile web and mobile phone usage is growing exponentially. It is estimated that there will be over 16 billion mobile connected devices in use by 2016. According to the UN, more people own mobile phones today than there are working toilets! In turn, more people than ever before are using their mobile devices to access the web. With this in mind, here are eight reasons why it would be a mistake for your brand to ignore the potential of the mobile web as a way to reach consumers all over the globe.
1. The growth of the mobile phone
How many people do you know who don't own a mobile phone? It is estimated that 60% of mobile phone owners now use their mobile phone to access the internet (TNW, 2013). With 16 billion mobile devices being predicted for 2016, there is a massive consumer market to reach. With the constant media attention on the latest devices and technology it is easy to assume that the smartphone dominates the mobile phone market. But that's not the case. It was only in quarter three of 2013 that for the first time the sales of smartphones overtook the sale of feature phones or multimedia devices (Neilson, 2013). Internet can still be accessed on feature phones, therefore indicating that there are people to be reached all over the globe and it has been predicted that China and India will add 400 million new users of internet-enabled phones to the global network in 2014 (The Guardian, 2014). It is important to note that in developing countries, mobile phone ownership exceeds the number of people who have internet access at home. The above facts indicate that mobile phone internet usage will dramatically increase and therefore is a huge and growing platform to reach consumers.
2. Decline of traditional advertising
The rise of digital media and technologies has sparked radical changes in the traditional media industry. In February 2013, it was estimated that traditional ad budgets would decline by 2.7% (Emarketer, 2013) Meanwhile, digital ad spending was forecasted to expand at the expense of traditional advertising. Who still buys the morning newspaper when the majority of consumers now have the news and everything they need at their fingertips? Most people would not buy a newspaper when the most up-to-date content you want to consume is available to you 24/7 in the palm of your hands. This is supported by the fact that more than half (55%) of Britons access the news online (The Guardian, 2013). However, it has been found by Nielsen (2013) that despite internet mobile advertising being the fastest growing medium, it still remains a small medium in the advertising market with only 4.5% of media spend in 2013 being on mobile advertising, indicating that many people are not seeing the benefits of this lucrative market.
3. Mobile web vs desktop
It is predicted that the mobile web will soon overtake the use of the desktop. Facebook has previously announced that their users connect to them more on a mobile device than they do on a desktop. BBC News has also released that it saw mobile traffic exceed computer traffic for some of its news coverage. Even when people are sitting at home, the mobile web is what consumers prefer to use, despite having tablets and desktops available to them. Furthermore, in emerging markets, such as India, many people own internet-enabled mobile devices but do not have access to internet via a desktop.
4. Social networking
The mobile web has a number of platforms in which consumers can be reached. One of the most popular of these platforms can be social media. With Facebook hosting 1.23 billion monthly users, one sixth of the world's population, it would be be a mistake to ignore this as a means of reaching consumers. By creating a profile or page, millions of people can access your information, therefore allowing you to connect and interact with consumers whilst at the same time promoting your products or services. There are many social networking sites that can be taken advantage of such as Twitter, LinkedIn and Pinterest, all of which are accessed by consumers on their mobile devices, multiple times a day.
5. Ability to target your audience
There are a vast number of possibilities in which you can target your audience through the internet, whether you do so through specific countries, regions within a country or certain categories. Take a look at Facebook for example. They announced that mobile advertising accounted for 53% of revenue in the fourth quarter of 2013. The high percentage of mobile advertising is due to the ability to target the user's interests, capabilities and demographic. This ensures that the brand message is delivered to the demographic most aligned with the desired consumer for maximum effectiveness. This, in turn, generates adverts that are relevant and suitable for consumers.
6. Being close to the consumer
No matter where your consumer is or what they are doing, the ability to reach the consumer anytime and anywhere is a huge advantage. You are technically in the hands of the consumer. Can you think of a more personal and effective way to reach the consumer market?
7. Ability to track and measure
In contrast to traditional means of advertising such as television advertisements, mobile advertising allows for the ability to target the consumers you wish to reach. For example, in television advertising, you will have no indication of who is viewing your advert, when they are viewing your advert or who is then proceeding to view and research the content which you are advertising. Advertising via the mobile web makes this a possibility through the opportunity to measure the impact of your mobile advertising campaign. There are many possibilities in which you can track the consumers who view the adverts. For example, there are technologies that provide you with real-time tracking data which allows you to see how many clicks you have and from where the click occurred. This then would allow brands to establish their target audiences.
8. Immediate Response
When a mobile phone user sees a mobile advertisement, if they like what they are seeing, they can do something about it straight away. They can click on the advert and they are instantly taken to what they want to see. Due to mobile advertising being able to be targeted to consumers in regards to demographic and interests, this increases the probability that the consumer viewing the advert will be interested and want to know more about the content.
Due to the growth of mobile phone sales, the ability to reach targeted consumers and mobile becoming the fastest growing medium in advertising, it is clear that not taking advantage would mean missing out on a huge part of the consumer market.