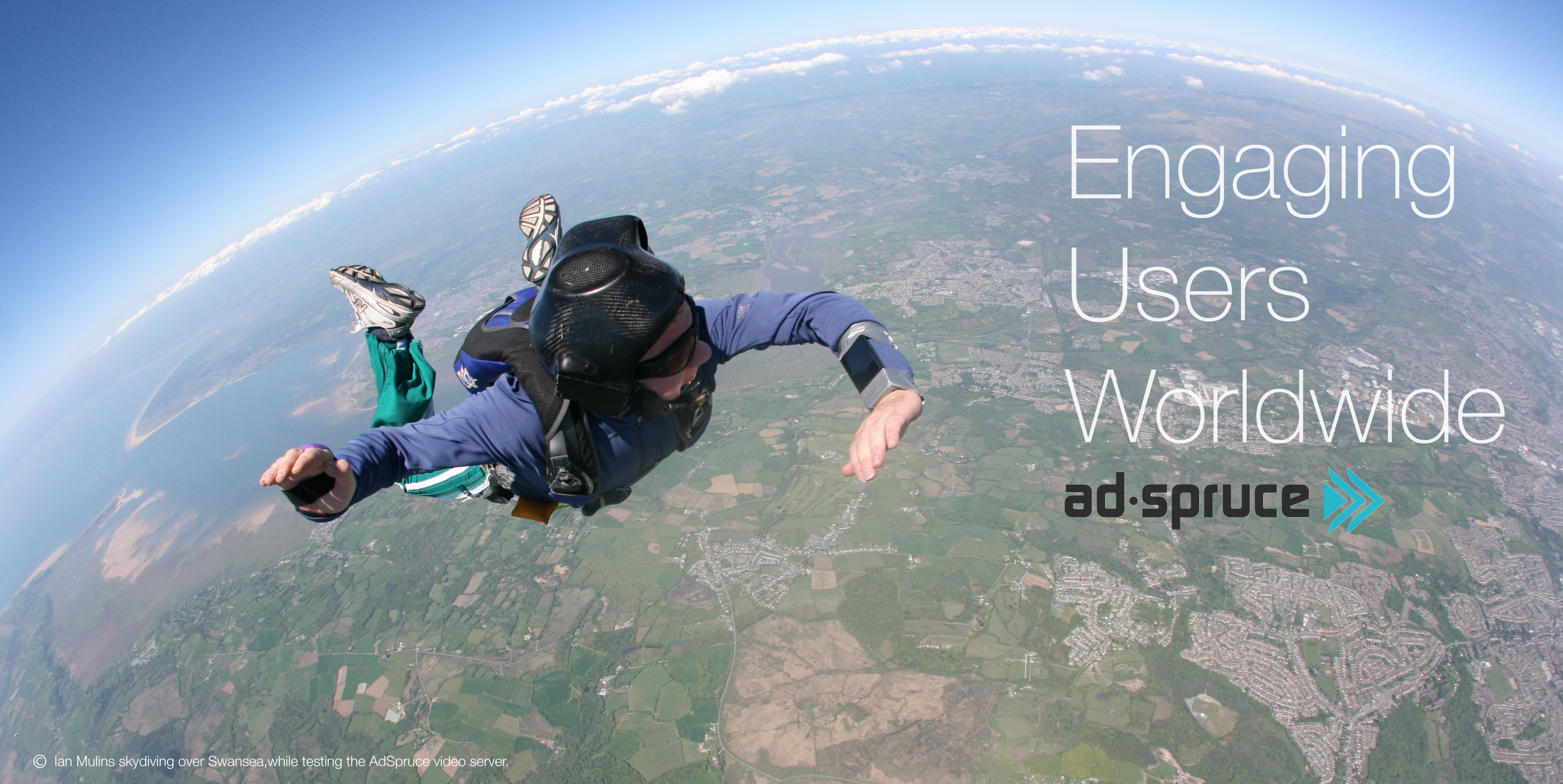 Leaders in video and rich-media advertising technology, AdSpruce, have released an upgraded version of its pioneering mobile video platform that helps improve the quality of user engagement and ad user experience through rich-media mobile web video advertising.
AdSpruce CEO, Ian Mullins, said "The problem with many ads is that they are not designed or optimised for the device, content, user or amount of space allocated in a given ad placement. AdSpruce has solved these industry problems by placing the user at the top and quality of engagement as the core metric from which it has designed and built the technology features at every stage of the ad delivery and campaign optimisation process. With our impressive lineup of technology, AdSpruce has positioned itself as true innovators in dynamic digital advertising."
AdSpruce's impressive lineup of technology includes the industry leading ADK(AdSpruce Ads Dev Kit), the world's most advanced mobile web monetisation solution, a selection of innovative and unique formats, such as the GEE-spot. HTML5 Ad Studio V2.0 that lets AdSpruce truly unlock the potential of mobile web creatives. A programmatic platform with open market connections to over 120 ad buyers across the globe, 3rd party demand partners and real-time bidding connections. Videoserve.TV, the lightning fast video and rich media server. Finally Connect V3.2, the dashboard the hub for all of AdSpruce's advanced ad operations and data management.
This Any Screen Advertising Platform V3.0 places AdSpruce at the forefront of programmatic industry, with engaging creatives, quick delivery and a mentality that puts quality of engagement as the core focus of its technology.
Read the full release here.
Mobile Advertising Watch covered this release here.
For more information on future releases from AdSpruce, or for more information about all things mobile, advertising or programmatic, follow us @AdSpruce, Google+, Facebook page or visit www.AdSpruce.com.