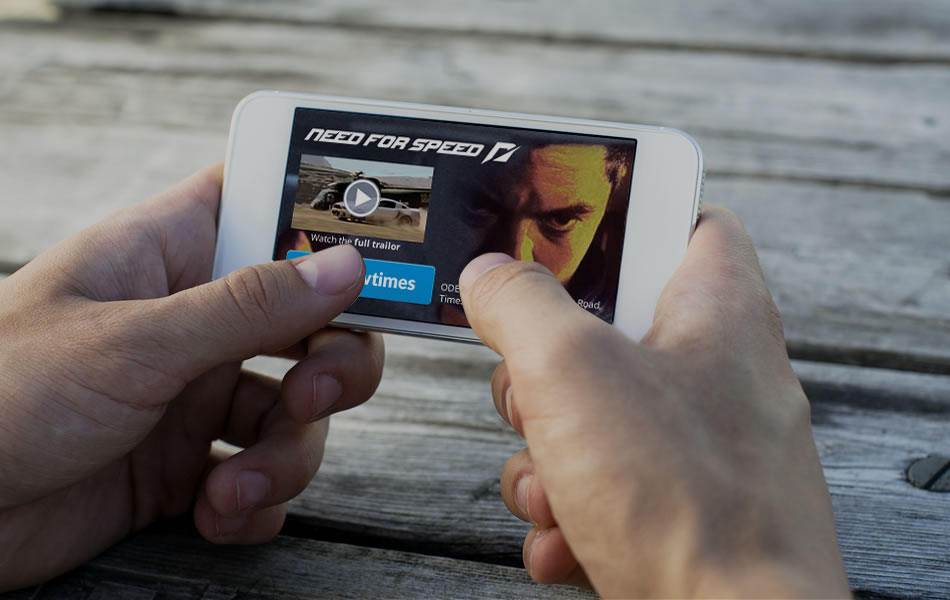 If you're reading this blog, you are probably aware that the advertising landscape has significantly changed over the past few years. The advertising focus has shifted from traditional methods such as print and TV to online, video and mobile.
Mobile has become an extremely lucrative advertising channel for advertisers. With over 5 billion people using mobile devices in 2015 the mobile is the perfect device to reach a wide audience. Mobile advertising is growing faster than any other ad format and is the key driver of advertising growth worldwide (eMarketer). This year, eMarketer have predicted that advertisers will spend over $64 million on mobile, increasing 60% since 2014!
This rise in mobile advertising can be attributed to video. Video has taken the mobile advertising world by storm. It is everywhere you look online and everyone wants a piece of it. Every social media network worth knowing is taking a slice of the video advertising pie. Facebook, Twitter, Instagram and Snapchat are all using video heavily in their marketing strategies in 2015. Any savvy brand or advertising agency has utilized video on the mobile to build brand awareness and to increase engagement and interactivity. Cisco has predicted that by 2017, video will account for 80-90% of all global internet traffic, with many stating that social media sites will be a large driver of this percentage.
Rich Media Calls to Action
Using rich-media video adverts is all well and good but it is pretty important for advertisers and brands to be able to measure the success of their campaigns. Admittedly, an attractive video ad on mobile is highly engaging on its own but there are opportunities for this interactivity to be heightened with the use of call-to-action click-throughs after the video ad plays. This opens up more opportunities for the user to navigate to other webpages relating to your product or business, increasing engagement and effectiveness of the overall advert.
The use of calls to action is significantly important, especially in this day and age where social media plays a major part in people's lives. Active mobile social media accounts now equate to nearly a quarter (23%) of the world's population. Mobile and social media come hand in hand – Nielsen states that 86% of people's time on the mobile is spent in app and it is suggested that a high proportion of this is due to people using apps to access social media. By adding calls to action that are leading to social media you can not only increase your brand's interaction with one user but also get users to share your campaign with their friends and family.
AdSpruce Dynamic End Card
This can be achieved through using Adspruce's unique and innovative Dynamic End Card. This feature ultimately allows advertisers to give a high-impact call to action at the end of an already engaging video advert, further increasing engagement, brand awareness and reach of the ad campaign.
The Adspruce Dynamic End Card gives the user the option to click through to any webpage of the advertiser's choice. By adding various social media calls to action, this enables the user to be re-directed through to the social media page of your brand/product, therefore increasing the opportunities for consumers to like your page, learn more about your brand and also to share videos or content from your page. This will again increase the potential for your brand's content to reach a wider audience due to the likelihood of your content reaching more people across various social media sites.
Not only does the Dynamic End Card offer social media click-through options, there are over 30 calls to action including landing pages, app downloads, click to buy and more, giving advertisers the ability to successfully hit their KPIs.
By using this myriad of click-through opportunities, you are ensuring that the most engaged consumers are being driven to a social network, product page or even a point of sale. This is particularly important when we consider the rise of e-commerce across the globe. For example, PayPal recently reported that they saw a 20% growth in mobile payments since 2010 where this was previously a mere 1%! Mobile payments are growing at 3x the rate of e-commerce so it would certainly aid advertisers and brands in achieving their targets if they opted for a 'Buy now' call to action at the end of their video ad!
So, combine video with various calls to action and you are guaranteed to make your ad campaigns more engaging, interactive and raise brand awareness. Find out more about Adspruce's Dynamic End Card here or get in contact with our sales team to learn more – sales@adspruce.com. You can even reach out to us through Facebook, Twitter and Google+.